Barbara & the Camp Dogs is a ground-breaking drama that confronts the dilemmas faced by a young singer on the road to music industry success, most especially the betrayals and sacrifices and personality transformations that create heartbreaking choices. Through dynamic rock music and heart felt ballads, Barbara & the Camp Dogs showcases the sometimes vicious, often brutal, very sexy and totally exciting ride of a newly minted Aboriginal star and takes the audience on a riveting dramatic and musical journey. An insight into what life is like for the post-sorry Aboriginal generation, this work boldly rejects romantic notions of the indelible certainty of family love and instead seeks to face the painful but galvanizing truth about the cost of success.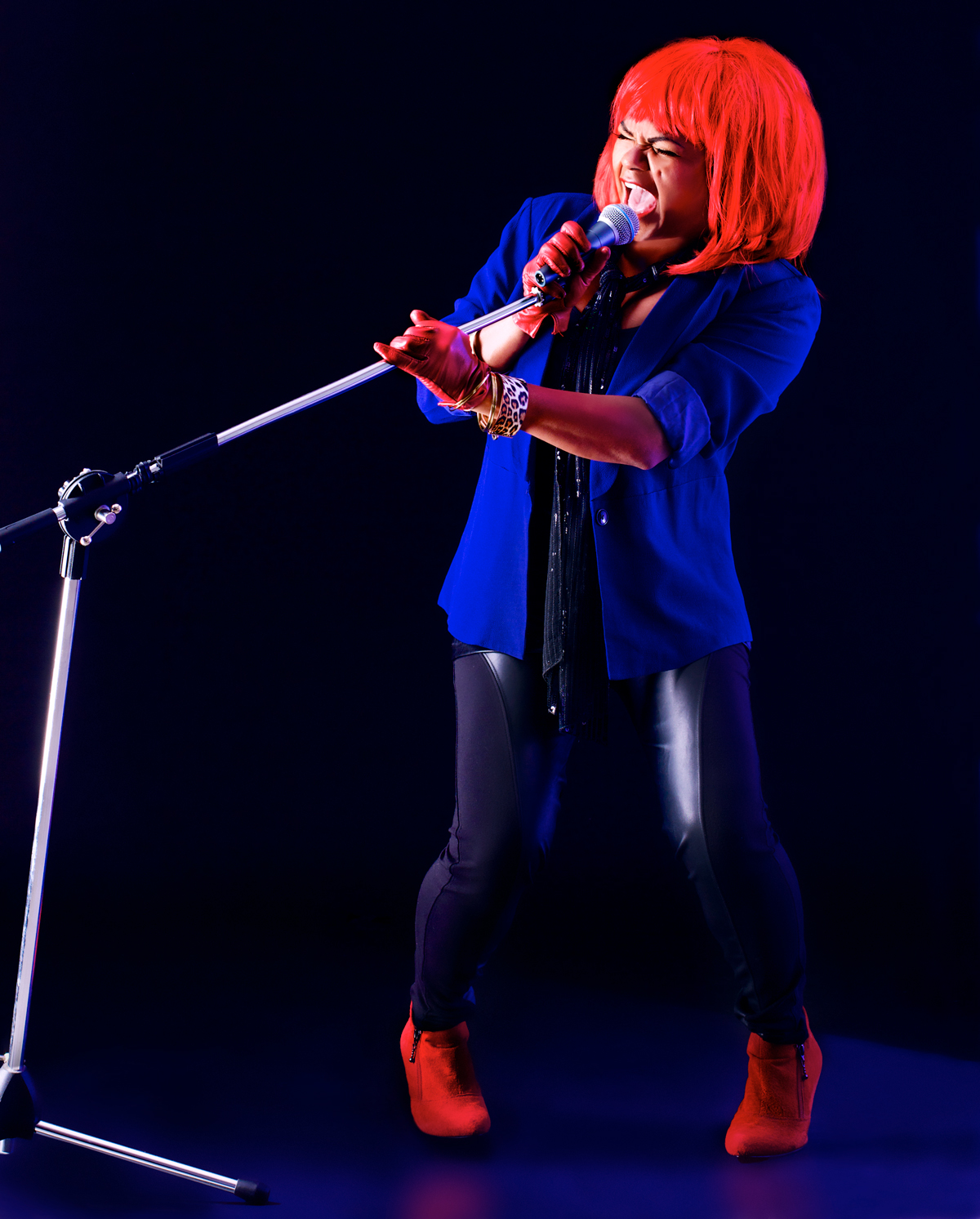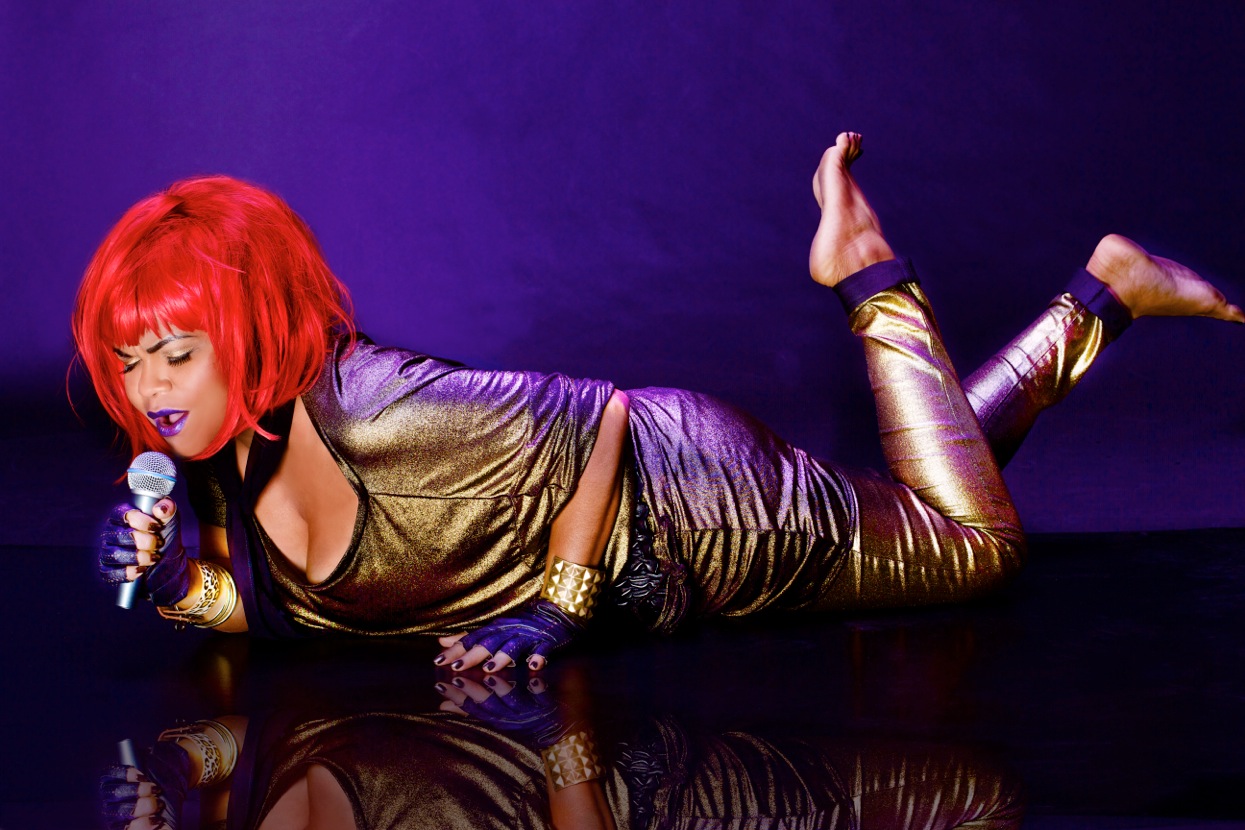 LEAH PURCELL DIRECTOR
Purcell is one of Australia's leading creative artists. She is well known and acclaimed as an actress in film, television and theatre. An accomplished writer and director, Purcell has co-written the international hit stage-play Box the Pony and penned the bestselling book Black Chicks Talking. She has written episodes for television dramas My Place (ABC), and Redfern Now (ABC) and co-wrote the hit Belvoir play Don't Take Your Love to Town. Her directing credits include the plays Seven Stages of Grieving and Stolen (STC), The Story of Miracles at Cookie's Table (QTC), Brothers Wreck (Belvoir) and the films Black Chicks Talking and Aunty Maggie and the Womba Wakgun for which she was nominated for the 2009 IF Directors Award for short film. She directed 2 episodes of Redfern Now, the Foxtel documentary Who We Are: Brave New Clan and is currently directing episodes of the sci-fi series, Project CM for Goalpost and Pukeko Pictures.
URSULA YOVICH CO-WRITER/PERFORMER
From humble beginnings in North West Arnhem Land Yovich has defied the odds to become one of Australia's most celebrated performers. Listed as one of the top 21 most iconic women of the Australian stage, page and screen, she has dazzled audiences all over the world from the concert hall of the Sydney Opera House, the Queen Elizabeth Hall in London to Carnegie Hall in New York. For her stunning performance in Capricornia she was awarded the 2007 Helpmann Award (Australia's equivalent to the Tony Awards) receiving her 4th Helpmann nomination for her role as the Black Dorothy in the Wizard of Oz. In 2010 she was nominated for her 5th Helpmann for Best Actress, alongside Cate Blanchett for Waltzing the Willara and Best Cabaret for her one woman show Magpie Blues. She performed a sold out season at the Sydney Theatre for Secret River directed by Neil Armfield and in Wesley Enoch's translation of Bertold Brechts Mother Courage at the Queensland Theatre Company.
ALANA VALENTINE CO-WRITER 
Valentine is an award winning writer and director who has worked with some of Australia's most celebrated Indigenous artists in Australia and New Zealand. Most recently, in 2014, with Stephen Page and Bangarra's Patyegarang and Dharug Elder Aunty Rhonda Grovenor-Dixon on The Fox and the Freedom Fighters about her father Aboriginal activist Chicka Dixon, which opened at the Performance Space, Carriageworks in Sydney. She is an award-winning writer who has been distinguished with Australian Writers Guild awards in 2014 for Comin' Home Soon and in 2013 for Grounded, which won the Major AWGIE for that year as well as the Inaugural David Williamson Award. In 2014 she won the BBC International Radio Writing Competition (1000 entries from 86 countries) for The Ravens and in 2012 she won the 5th STAGE International Playwriting Award for Ear to the Edge of Time. Her plays Parramatta Girls and Shafana and Aunt Sarrinah are both on the NSW Schools Syllabus. In 2015 her play Head Full of Love will tour nationally with Annie Byron and Paula Delaney Nazarski.
CASEY DONOVAN PERFORMER
After a meteoric rise to fame at the age of 16, Donovan became the youngest ever singer to win Australian Idol.  Ten years on since that memorable moment, Donovan has carved a career across various entertainment platforms including print, television and stage and continues to inspire young people with her drive and tenacity to achieve. Donovan is a multi-Award winner  having achieved a #1 ARIA Award for Listen with Your Heart and Deadly Awards for Best Album, Best Single and Most Promising New Talent. She has appeared in the stage productions Flower Children, where she played the indomitable Mama  Cass from The Mamas and The Papas,The Sapphires and Shakespeare's As You Like It amongst others.  Most recently Donovan released her autobiography Big, Beautiful and Sexy. She is an ambassador for the Plus Size Movement in Australia appearing at this year's Curvy Couture Roadshow in Melbourne as part of Fashion Week and is a strong advocate for Cyber safety amongst young people to prevent predators reaching children in the cyber world.
JEREMY BRENNAN PERFORMER
NZ born actor/ musician and composer, Jeremy Brennan is a graduate of Australia's National Institute of Dramatic Art (NIDA). Screen acting credits include the NZ feature The Holy Roller; the Australian indie film Bitter and Twisted; Tropfest finalist Tough Crowd which he co-wrote with Director Patrick Gillies; and the title role in the TV NZ tele-pilot Oswald Gold. Stage credits include: Jersey Boys (original Australian cast), Romeo & Juliet (Romeo) for Aotea Centre, Cloud Nine (Betty/Edward) for Silo Theatre; Cabaret Australian Tour, Altar Boyz Australian Tour, Bell Shakespeare Company's Actors At Work International Tour; as well as collaborations with UK avant-garde artist David Hoyle at the Sydney Opera House; torch-pop chanteuse Ava Torch; electro-cabaret wunderkind Glace Chase, and the 2006 Melbourne Comedy Festival's nominee for best newcomer A Porthole Into the Minds of The Vanquished. Most recently he co-created and Music Directed the award-winning cabaret show for Olympian Matthew Mitcham.
VICKI GORDON PRODUCER
NZ born Vicki Gordon (Ngati Kahungunu) produced Australia's first Aboriginal and Torres Strait Islander Women's Contemporary Music Festival With Open Eyes, Australia's first All Girl Rock Festival Fast Forward and managed and produced Australia's first ARIA nominated Indigenous pop artist Brenda Webb. She has worked as music manager for Indigenous singer/songwriters Ursula Yovich & Emma Donovan and is currently Creative Producer for Vicki Gordon Music Productions creating music theatre for festivals on the domestic and international main stage. She is Curator & Producer for the critically acclaimed Barefoot Divas successfully touring the company to North America, Canada and Hawaii in February 2014 selling out the Hong Kong Concert Hall in March 2015. Gordon has received a Human Rights Commendation, Community Cultural and Women in the Arts fellowship awards and numerous ARIA Awards in recognition of her contribution to industry. She is associate Producer for Romaine Moreton's new work One Billion Beats and has a new Barefoot Divas show in development for 2016.